Gerry Robinson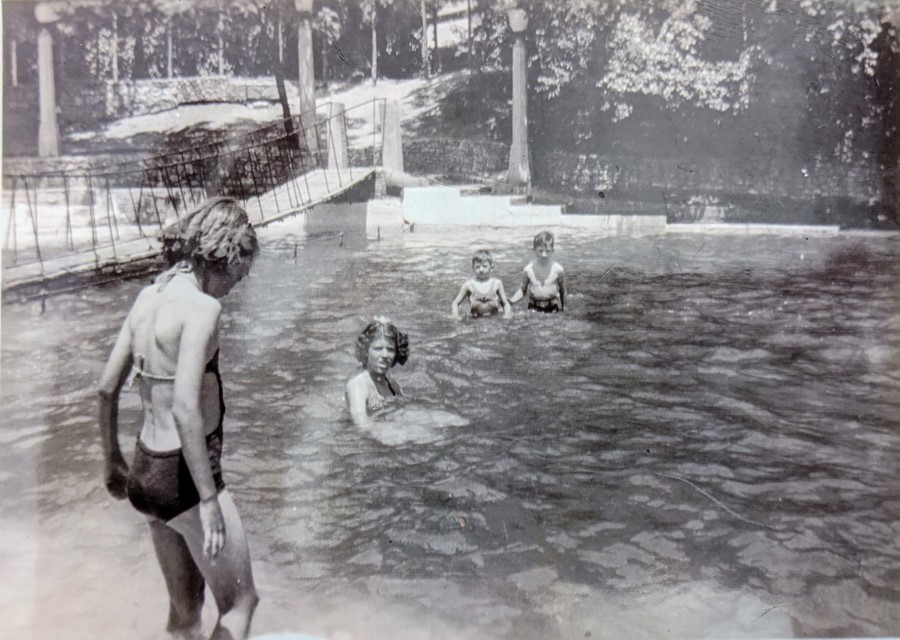 Gerry Robinson, photo taken in 1938 at Lambert Beach, showing the children's swimming area. He is the younger boy next to his older brother. He lived near Incarnate Word growing up and would visit the park regularly.
He also learned about the park from his science teacher at Alamo Heights, Mr. Cable, who was involved with the Witte Museum.
In his teenage years, he remembers the concession stand across from Lambert Beach that sold hamburgers and had the best juke box around. They danced the beer barrel polka along with many recruits from Fort Sam Houston. He worked at USAA for many years officing in the building at Broadway and Hildebrand. He still lives near Brackenridge Park 94 years later.