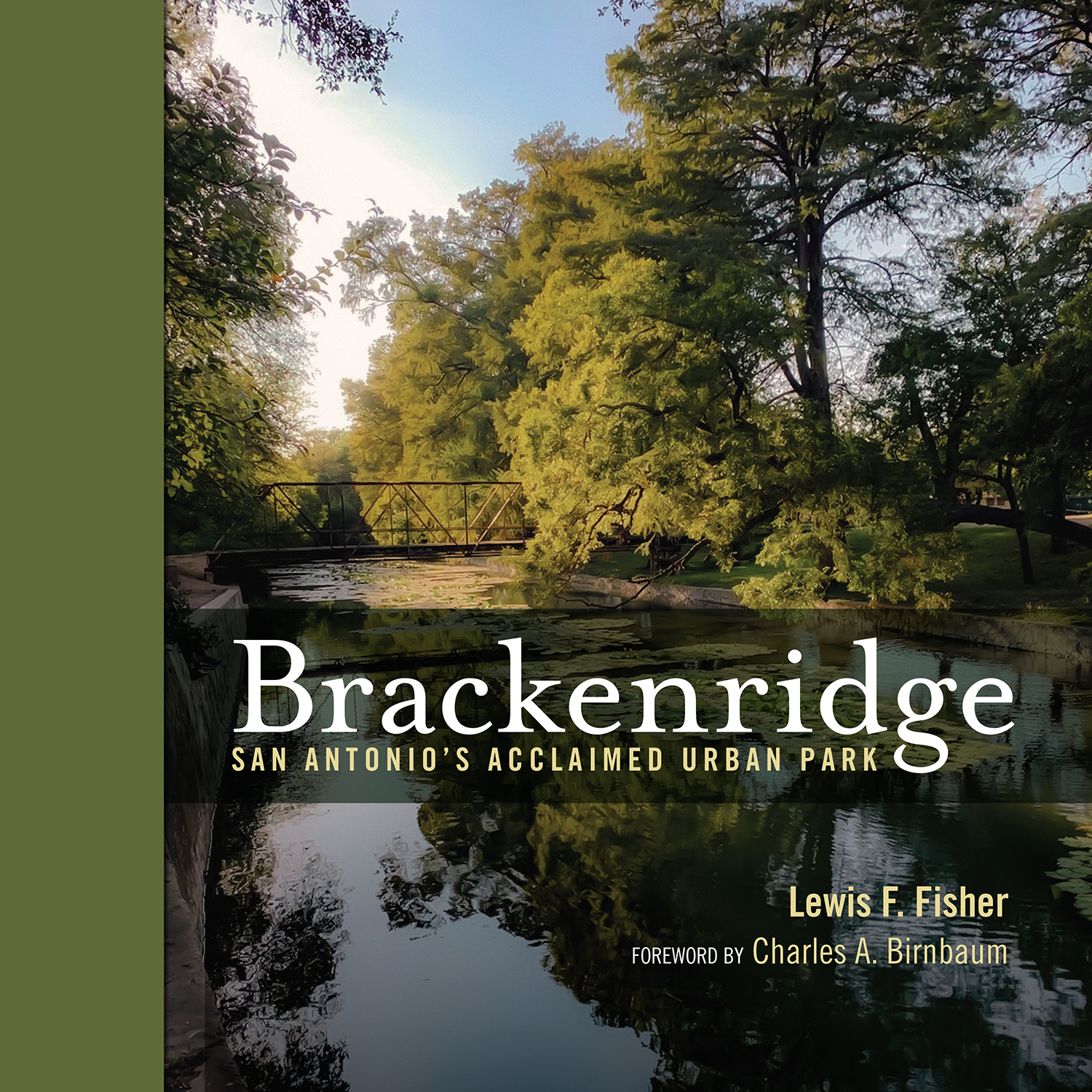 Extensively researched and illustrated with more than 200 archival photographs and vintage postcards, "Brackenridge: San Antonio's Acclaimed Urban Park" by San Antonio author Lewis F. Fisher is the first comprehensive look at the fascinating story of San Antonio's premier public park and how its diverse layers evolved to create one of the City's foremost gathering places.
Brackenridge Park began its life as a heavily wooded, bucolic driving park at the turn of the 20th century.
Over the next 120 years, it evolved into the sprawling, multifaceted jewel San Antonians enjoy today, home to the San Antonio Zoo, the state's first public golf course, the Japanese Tea Garden, the Sunken Garden Theater, and the Witte Museum.
The land that Brackenridge Park occupies, near the San Antonio River headwaters, has been reinvented many times over. People have gathered here since prehistoric times.
Following the city's founding in 1718, the land was used to channel river water into town via a system of acequias; its limestone cliffs were quarried for building materials; and it was the site of a Civil War tannery, headquarters for two military camps, a plant nursery, and a racetrack.

The Park continues to be a site of national acclaim even while major sections have fallen into disrepair.
The more than 400 acres that constitute San Antonio's flagship urban park are made up of half a dozen parcels stitched together over time to create an uncommon varied landscape.
Uniquely San Antonian, Brackenridge Park is full of romantic wooded walks and whimsical public spaces drawing tourists, locals, wildlife, and waterfowl.
Lewis is the author of numerous books about San Antonio and Texas, including Greetings from San Antonio: Historic Postcards of the Alamo City, American Venice: The Epic Story of San Antonio's River, Saving San Antonio: The Preservation of a Heritage, Maverick: The American Name That Became a Legend, Chili Queens, Hay Wagons, and Fandangos, and The Spanish Plazas in Frontier San Antonio. He has received numerous local, state, and national writing awards and was named a Texas Preservation Hero by the San Antonio Conservation Society in 2014.