2023 is the year of Birdsong Brackenridge. We're celebrating our feathered friends all year long with bird walks, community events, art installations, and our annual Party in the Park.
Here's what you can enjoy this year!
Bird & Nature Walks
Bird & Nature Walks are underway. Enjoy a leisurely walk observing the park's bird and plant life as we explore woodlands and natural stretches of the San Antonio River. Bird walks are open to beginners and experienced birders. There are options for adults as well as families. No birding experience is necessary. Binoculars will be provided if needed. These tours are in partnership with Suzanne Scott of the Texas Nature Conservancy and horticulturalist, Patty Leslie Pasztor. Bird tour dates to follow.
Birdhouse Display at McNay Art Museum
10 top architects from San Antonio and across the country built stunning birdhouses that were donated to the conservancy as part of Birdsong Brackenridge: Party in the Park. Each birdhouse is designed for a specific species. Bird houses will be on display at the McNay Art Museum starting early summer through November.
Children's Birdhouse Display at San Antonio Central Library
5th-grade members of UTSA's Young Artist Program designed birdhouses in support of Birdsong Brackenridge. Students from Bonham and Hawthorne academies created these as part of the Kids Initiating Design Solutions (KIDS) elementary architecture program. Birdhouses were on display at the newly renovated San Antonio Central Library throughout April.
Birdsong Brackenridge: Party in the Park
The 2023 Birdsong Brackenridge: Party in the Park was the most successful fundraising event in the Brackenridge Park Conservancy's history. Funds will help to preserve the park's natural and cultural resources while creating educational and recreational opportunities. This was only possible thanks to devoted businesses and community members to whom we owe a great deal of gratitude.
A special thank you to co-chairs, Suzanne Mathews and Randall Poster, Grammy-award winning music supervisor, for leading Birdsong Brackenridge. Your leadership and artistic creativity have ushered in a new chapter for the park.

Randall Poster created The Birdsong Project.
Thank you to our generous sponsors. It is because of your support that countless more generations will enjoy the natural and cultural treasures of Brackenridge Park.


Ruby - Throated Hummingbird





Barred Owl

Rick Liberto
John and Florence Newman Foundation
Guillermo Nicolas and Jim Foster
Corinna and J. B. Richter
Muriel F. Siebert Foundation


Red - Shouldered Hawk
Charles Butt
Golden Steves & Gordon/Kopplow Construction
Chris Hill and Lachlan Miles
Liecie and Nicholas Hollis
Michael Neidorff School of Business/Trinity University
Selig/Wallace/McNab/Goodgame
Shiner Brewery
Spencer Foundation
Weston Ventures


Ladder- Backed Woodpecker
Broadway Bank
CB and Anita Branch Trust
Finney, Berg, Feik, Peavy, Embrey, McClane
Gensler
Lukin T. Gilliland, Jr.
Michael G. Imber, Architects
Dr. Chris and Lisa Kopecky
Carol and Peter McGanity
The Nature Conservancy/Texas
Norton Rose Fulbright, LLP
Office of Historic Preservation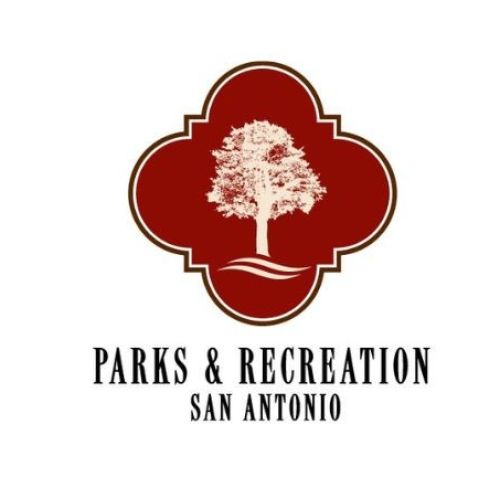 SAWS
Annie and Tim Swan
SWBC


Blue Jay
Ann Griffith Ash
Ramona and Lee Bass
Rhonda and Joe Calvert
Mary Alice and Henry Cisneros
Liz and Bobby Dewar
Claire Dewar
Cina Alexander Forgason

Alice and Eric Foultz
Haynes and Boone, LLP
Hire Resource Staffing
Rosemary Leon
Cassandra Longoria
Stacey and Jamo Rubin

SWA
Mary West and Richard Traylor
Anna and Todd Wulfe


Donations +500
Marilyn Blackwell Architects
EcoBox
David Bohnett
Mary Pat and Michael Bolner
Camille & Laddie Denton
Craig Dykers
Ernst & Young LLP/Jeff Rummel
Perry Finger
Margarite Parker Guggolz
Beth Bowman Harper
Nancy Elliott Hayne
Virginia and Gary Koehl
Bonnie and John Korbell
Peggy Pace
Gerardo Salinas
Linda Nixon Seeligson
Lyn Selig
Nancy and Robert Shivers
Sarah Meyer Simon
Mellick Sykes
Mary Pat Sumberg
Jane Ann Temple
John C. Thomas
CeCe B. Thompson
Sandra and Dale Tremblay
Lorrie Powell Uhl
University Health Systems
Alice and Sergio Viroslav
Elam Wright
Shellie Yokum


Special Recognition:
San Antonio Parks and Recreation Department
Warby Parker
Lucifer Lighting Company
Paul Lato Wines
Nocturnal Audio Visual Inc.
Davila Electric
San Antonio Zoo
Silver Eagle Beverages


Special Performances:
Rita The Band
Ramesh Srivastava
The Children's Ballet of San Antonio: Sleeping Beauty, Bluebird and Canary Variation/Pas de Deux
NEWS:
This is what happens when starchitects design birdhouses, Fast Company
Snøhetta, Brooks + Scarpa among studios to create birdhouses for San Antonio exhibition, Dezeen
Thank you to the world renowned architects from San Antonio and throughout the United States who created and donated birdhouses to the Brackenridge Park Conservancy. Your artistry will continue to live on for generations to come.
Marlon Blackwell – Marlon Blackwell Architects; Fayetteville, Arkansas
Angie Brooks and Larry Scarpa – Brooks Scarpa; Los Angeles, California
Roberto de Leon – de Leon & Primmer; Louisville, Kentucky
Craig Dyker and Elaine Molinar – Snøhetta; New York; Oslo, Norway
Ted Flato – Lake Flato, San Antonio, Texas
Everett L. Fly – Everett L. Fly Architect; San Antonio, Texas
Michael G. Imber – Michael G. Imber Architects; San Antonio, Texas
David Jameson – David Jameson Architect; Washington, D.C.
Tom Kundig – Olson Kundig; Seattle/New York
Judy Pesek – Gensler; Austin, Texas
Learn more about the City of San Antonio's mitigation efforts for migratory birds to protect water quality and park resources. Like every ecosystem, parks need a healthy balance for protection and preservation. Take a look at the Cultural Landscape Report (CLR) to learn more. Commissioned by the conservancy, the CLR calls for an interdisciplinary systems-based approach to the park's preservation and future growth. It sets four intentions:
Heal Brackenridge Park's ecology
Protect and celebrate its many layers of historic significance and cultural diversity
Elevate its identity locally and nationally
Usher it into the 21st century.
Birds are vital to a thriving urban park. They are our gifted musicians. And, our tether to the present moment.