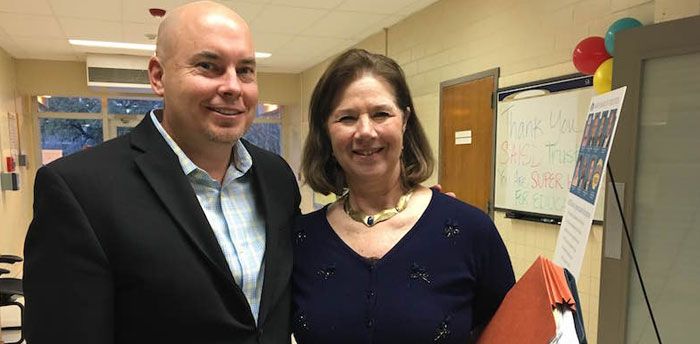 Rivard Report: SAISD Board and San Antonio Zoo Reach Agreement
Jan 18 2016 - Written By: Bekah McNeel
Photo By: Bekah McNeel
The San Antonio Independent School District board on Tuesday approved an agreement with the San Antonio Zoo for a parking structure feasibility study on 2.4 acres of district-owned land on Tuleta Drive near Alamo Stadium and Brackenridge Park.

The agreement passed 6-0, with Trustee Steve Lecholop (D1) abstaining. One of Lecholop's law partners serves on the board of the University of the Incarnate Word (UIW), which put forth an 11th hour proposal last week to take control of the same parcel.
"Just to avoid the appearance of impropriety," Lecholop said.
UIW's proposal would have resulted in construction of university-owned parking garage and high-rise student dormitory with limited space for public parking. The Zoo's proposal, if the construction costs and financing can be worked out, will result in a public garage with as many as 600 spaces available to the Zoo, Brackenridge Park and its cultural and recreational tenants, and when needed, the school district for events at Alamo Stadium.
Monday's board action means the district chose not to consider a proposed memorandum of understanding that a senior UIW administrator sent via email to all SAISD trustees one week ago without publicly disclosing its existence or sharing it with senior district administrators. UIW President Lou Agnese denied the private Catholic university's interest in the land in an interview with the San Antonio Express-News last week, but one day later the Rivard Report obtained a copy of the letter. The emailed letter proposing a UIW 99-year lease of the parcel was sent to trustees hours before they met last week in executive session to consider the merits of the Zoo's MOU.
Learn more by clicking here for an article from the The Rivard Report.
---
Back to News