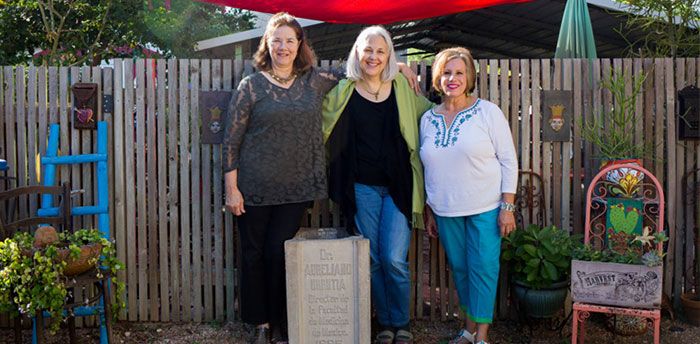 Rivard Report: Local Couple Returns Miraflores Monument
Oct 30 2016 - Written By: Elise Urrutia
In response to the recent Rivard Report article, Miraflores: Dr. Urrutia's Lost Garden, a local couple has come forward to return an object from the garden, which was recovered from a vacant field on the outskirts of San Antonio.
The object is a section from a group of pillars that used to flank the driveway just inside the Hildebrand entrance to the property.
Earlier this year, John Jimenez was in the middle of maintaining a vacant lot for an absentee owner on San Antonio's Southside, when he came across the large concrete module that had been dumped underneath some brush.
---
Back to News