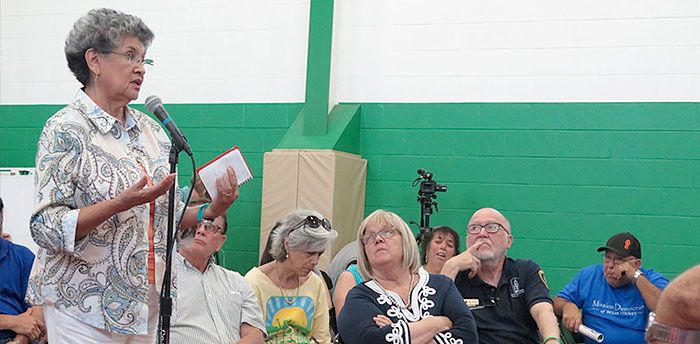 Brackenridge Park Plan Headed to Council Committee
Jul 13 2016 - Written By: Rocio Guenther
A heated discussion about the Brackenridge Park Master Plan took place at Ramirez Community Center Wednesday evening during one of the last scheduled public input sessions before the draft goes before City Council for a vote in August.
Raised voices and, at times, chaotic interruptions demonstrated at least one thing for sure: San Antonians are deeply passionate about public space.
More than 50 people attended the more than two-hour meeting hosted by the City of San Antonio Parks and Recreation Department.
Citizens from all over city came to provide input to help improve – or prevent development of – the proposed vision for the plan, but an overwhelming majority of attendees were upset that the plan was drafted before community input was collected. They accused the City and its design partners of ignoring the needs of the average parkgoer and called for more public meetings for Brackenridge Park and other city projects.
"We need to start over," said Cynthia Brim, 58, a graduate student at St. Mary's University. "Do this for the people."
Lynn Bobbit executive director of the Brackenridge Park Conservancy, and Councilman Robert Treviño (D1) and Rey Saldaña (D4) attended the meeting and gave brief remarks to encourage citizen participation, highlight their support, and listen to the process.
Learn more by clicking here for the article from Rivard Report.
---
Back to News