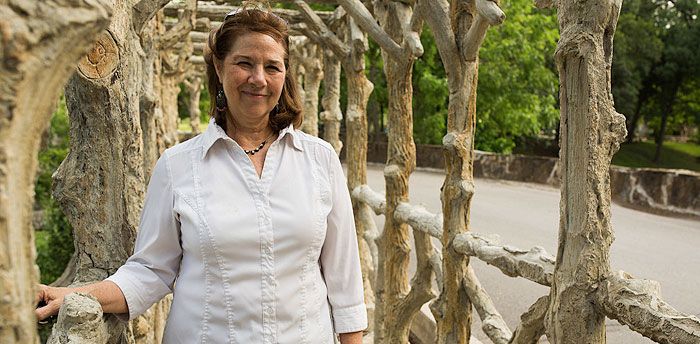 Brackenridge Park Master Plan: More People, Fewer Cars
Apr 13 2016 - Written By: Robert Rivard
Photo By: Scott Ball
More green space and more people. Fewer parking lots and less cars. A 10-acre Grand Lawn would become the urban core's new outdoor gathering place. The park's many disconnected cultural and recreational destinations would be connected by new walking and bike paths with native landscaping replacing invasive species. An unsightly concrete drainage ditch would become a meandering creek and linear park running from the Witte Museum all the way to U.S. 281.
The Brackenridge Park Master Plan draft now awaiting City Council review, revision, and its authors hope, approval and 2017 bond funding, is a far-reaching, ambitious blueprint for breathing new life into San Antonio's historic urban park. Early reviews of the draft master plan by the 20 stakeholders located in or along the park and on Broadway are overwhelmingly positive. A few interviewed for this story expressed optimism that all the pieces are falling into place for the City of San Antonio to oversee a dramatic transformation of Brackenridge Park and Broadway from Hildebrand Avenue to Houston Street.
Click here to download the master plan.
Learn more by clicking here for the article from Rivard Report.
---
Back to News