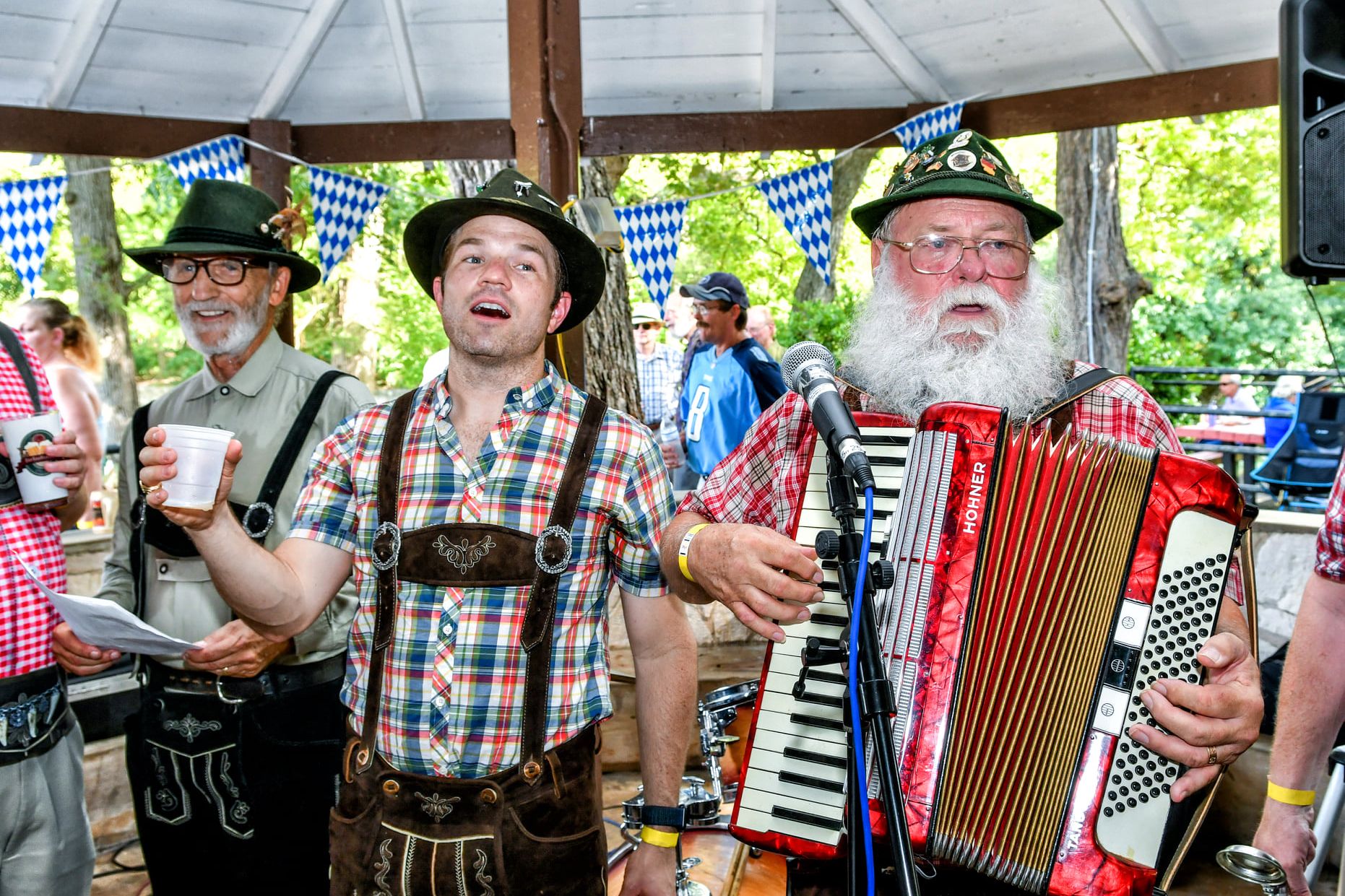 2023 Parktoberfest
Sep 24 2023
Parktoberfest - Sunday, September 24 from 2 p.m. - 5 p.m.
This event is free and open to the public.
Return to the days of the German biergarten along the San Antonio River! The Brackenridge Park Conservancy is hosting its 12th Annual Parktoberfest celebrating San Antonio's German heritage with a free event at Koehler Pavilion along the banks of the San Antonio River at Brackenridge Park.
Parktoberfest honors Emma and Otto Koehler of the Pearl Brewing family. Miss Emma donated 11 acres to the city adjacent to Brackenridge Park where alcohol could be served. In 1901, Mr. Koehler began operating a beer garden named Madarasz Family Park for the site's previous owner.
The event will include German music by Beethoven Männerchor and jazz music from The Dirty River Jazz Band; artists of Hausmann Millworks – A Creative Community displaying their artwork; free craft beer samples from local breweries; food and drinks available for purchase. The event will also feature Charlie Staats with his Pearl Brewing Company Memorabilia.
Thanks to our media sponsors and friends: KRTU Jazz 91.7 and San Antonio Parks and Recreation Department, 78209 Magazine and Schilo's.