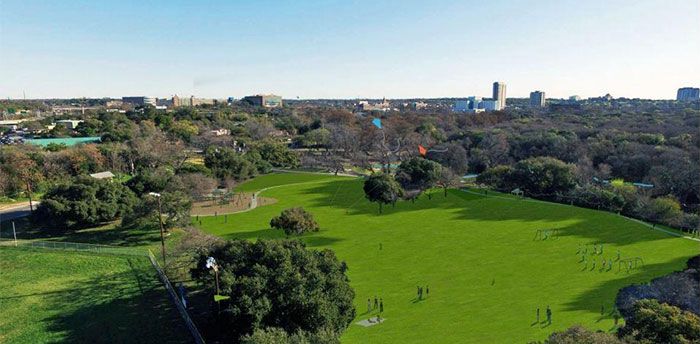 Texas Public Radio: A New Vision Of Brackenridge Park Brings Questions
May 15 2016 - Written By: David Martin Davies
The San Antonio Parks Department is promising more public discussion will happen before the city approves a plan to redesign Brackenridge Park. One proposal would greatly reduce traffic in the historic park.
Today, Much of Brackenridge Park public areas are parking lots and roadways. A proposed new master plan for the 343 acre park would reclaim that space with expanded green space and picnic spots.
Lynn Bobbitt is the executive director of the Brackenridge Park Conservancy.
"This is really a comprehensive look at what the park can be going into the future and protecting it for generations. It is the park for the entire city – for all of the districts – not just one and two in which it is located."
While on TPR's The Source Monday State Senator Jose Menendez expressed concern that eliminating traffic would effectively make the park more difficult to access for families – particularly for the traditional Easter weekend.
Learn more by clicking here for the article from Texas Public Radio.
---
Back to News